Dive bars, sidewalks, and makeshift stages are the harbingers of some of Buffalo's best up-and-coming artists. A big sound system and spectacles of lights can add a lot to a performance, but there's something different about sitting out at midnight on a Wednesday at Mr. Goodbar to hear authentic folk music. The vulnerability of a band bringing their own sound system can't be understated- and Rust Belt Brigade thrives in this vulnerability. With a mixture of foot-stomping folk classics and attention demanding originals, RBB harnesses the energy of an unsuspecting live audience. It's with this contrast of wide open Milk Carton Kids type of melodic folk, and the full-bodied resonance of every member folkin' around on stage that RBB have defined themselves.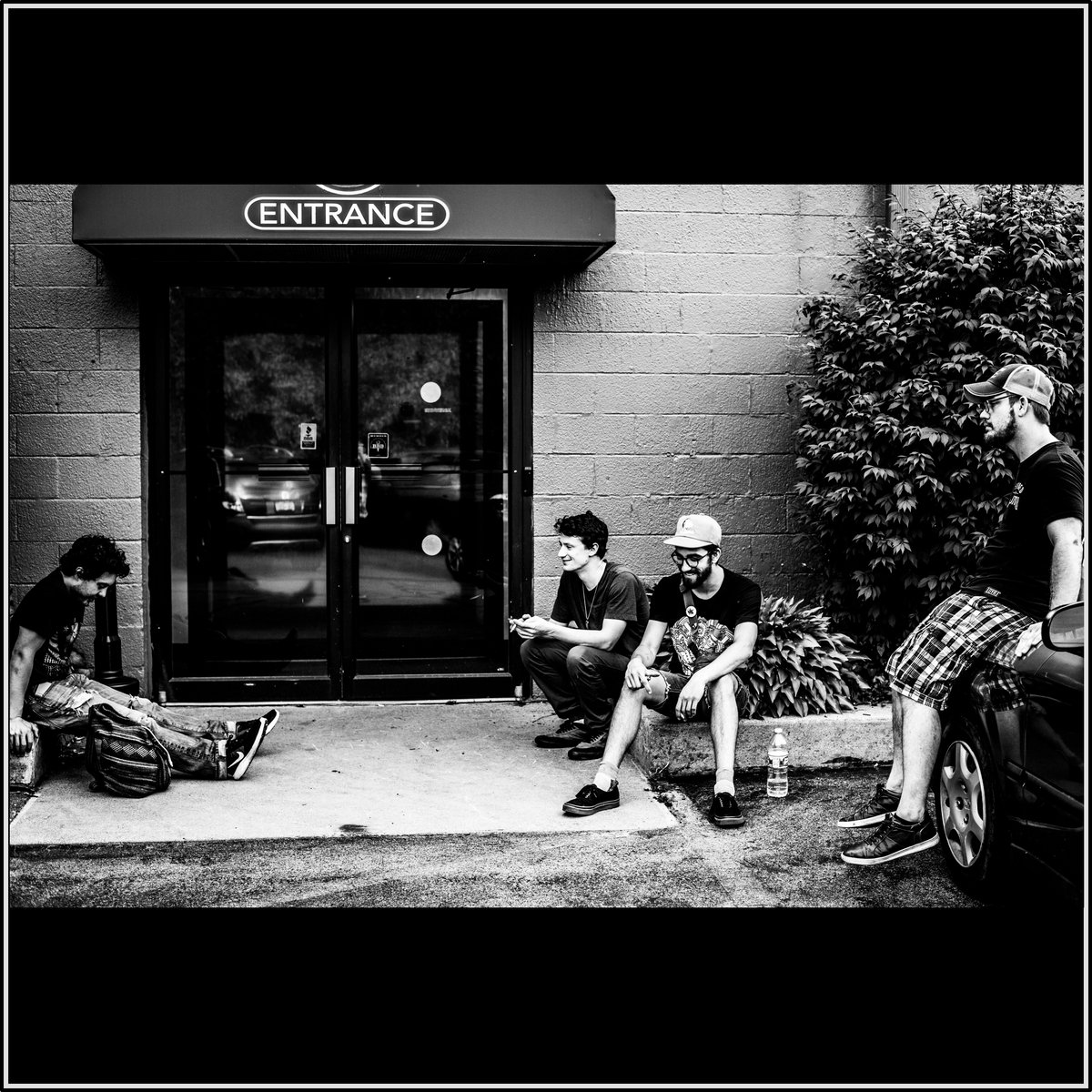 You can find these guys at their monthly ramble at Goodbar; Trevor Jennings keeping a pulse on the cajon while Jeremiah Franco tastefully plucks the banjo over Victor Castillo's rhythmic guitar strums and Brandon Mueckl's rumbling bass lines. They keep the energy going till early the next morning and offer up a healthy helping of punk-influenced folk rock. You can check their initial release (Rhythm and Roll) on most streaming platforms. While that 8-track album offers a great look at the band, this new release takes on a completely different feel while maintaining the exciting live energy the band conjures not only on stage, but also in the studio.
In their latest release, RBB set aside the punk influences and stick solely to the lyrically driven folk style. Both songs are coming out September 28th and feature a more stripped-down performance. Victor performs on his lonesome for "Three Stapled Waltz", offering the musings of an every-day person in the form of a beautifully crafted acoustic ballad. Victor strums a series of thickly mixed guitar chords, softly singing his lament. He brings up how easy it is to be alone, not having to worry about it, juxtaposing that sentiment with the imagery of drinking alone and bearing the weight of life on his back. He eventually commands the listener's attention with his characteristic shouting vocal, his voice breaking just enough to convey the emotion of the words. The song is simple yet powerful.
In a fitting follow up, "Stardust" shows a similar side of the band's songwriting; a stripped-down version of a tune you can find on RBB's initial release. While the song is certainly stripped-down, it maintains the energy of the full band performance, channeling it in a different way. The guitar and vocals mirror each other on ear catching riffs, with a quiet series of cymbal splashes to fill in the space and create an atmosphere in the background. Much like the first track, "Stardust" features a more vulnerable vocal performance, with Victor relying on his words and vocal inflections to convey the meaning and importance of the lyrics. The bouncing acoustic guitar sits well in the mix, offering a vintage folk vibe.
Both new tunes show a side of RBB that you don't necessarily catch live, and the product is telling of the dynamic approach RBB takes to their writing. They are able to pump their songs up to fill an entire room or break them down to emote a vulnerable and harrowing piece. While a few of the members aren't present on the recordings, their influence is felt and the energy of a full band sticks around. Definitely go out and catch these guys on stage, they play around the Buffalo area often and never fail to get the room moving!